Sweet Meet app was developed specifically for Android users and is designed to allow them to easily make new friends for friendship or romance. With Sweet Meet, you can communicate, express your sympathies and evaluate other users. Also, most features are available for free because this program was not created to allow developers to lure money away from customers in the way that the creators of some other programs that are similar to this one do. Due to this, developers have the authority to create such a quality product. However, it still provides paid functions.
Usage of the Sweet Meet
To get started with the Sweet Meet app, you should download it, install it and go through the fast registration process. To make this process quick and easy, you should take advantage of popular social networks. If you do not have an account there, you can use the alternative option. It is that you specify your email or phone number and come up with a complicated password. This registration process will take no more than one minute of your free time.
After you create a personal account, you will need to fill in the information in your account. To do this, we advise you to upload a photo and fill in paragraphs with information that will make it easier for users to understand what you are. You should not forget that moderators check the photos during their upload. That is why we warn you not to upload pictures to create a fake account, otherwise security will detect it in minutes and will block your account. You should not forget that registration in Sweet Meet is only available for users who are over 18 years old. If you are using a photo from the beach, then you will like the Summer Camera app for its correction.
Paid features
After completing the questionnaire, the user can start viewing other people's questionnaires and evaluating the people they want to meet. To express sympathy, rate photos or reject the suggested dating options by the system, you should press the appropriate buttons and flip through photos. To dismiss a candidate, you have to swipe the photo to the left, and to express sympathy it's to the right. There is a simple and convenient interface that will not show you any difficulties.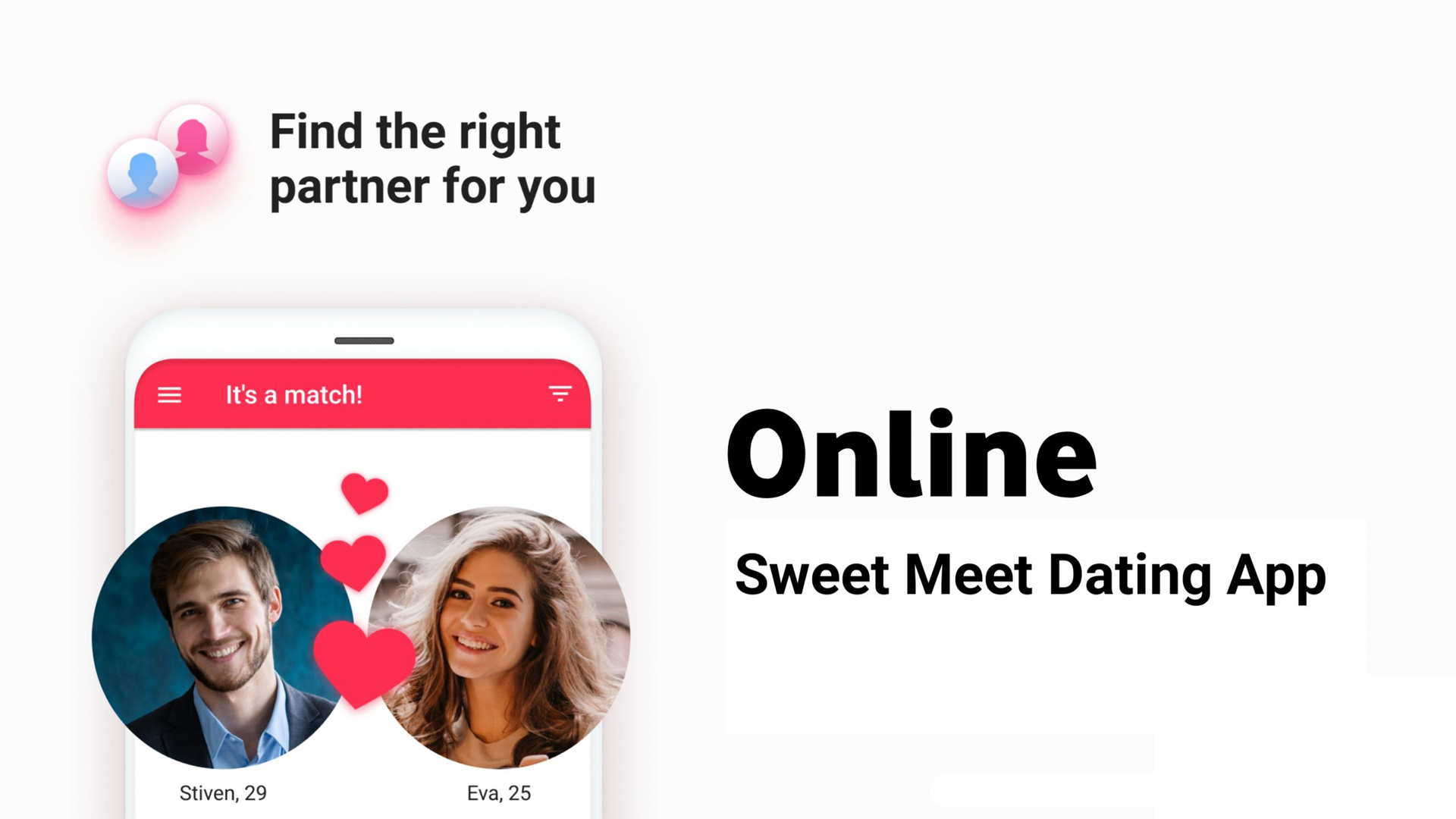 Sweet Meet does not limit communication and therefore each user can write to any other one. However, the developers still provide paid services in this application, and they also provide the program with advertising content that may interfere with users. However, you can turn it off for money. You will be able to choose a rate of 2 to 23 dollars per month, which depends on the amount of advertisements you want to neutralise.
Also, this program has local currency that you can earn or purchase for real money. In Sweet Meet, virtual coins are designed to allow you to evaluate photos of other users or make your account more popular by increasing the rating and increasing the number of visits to your page. To do this, we recommend using a beautiful animated gif, which is in the Wobble app or in another similar free downloadable applications for Android. This is a convenient application that will surely please you because it has a wide and useful functionality. Also, there is a beautiful interface, so you will not have difficulty using this program.
Sweet Meet features
Sweet Meet is designed for users who want to be able to meet other people for free by creating pairs and finding new friends.
There is advertising in this app, but you can pay for its disablement if you want.
To increase your personal rating, you should use local currency, which you can purchase for real money too.
Sweet Meet functions in all current versions of Android.